Spring Sports Preview
With the Spring sports season coming up in March, there are a variety of sports that are taking place here at Helix. For boys, there is baseball, lacrosse, tennis, golf, and volleyball, and for the girls,  there is lacrosse and softball. We have two major coed sports that many athletes are involved in- track and field or swim and dive.
According to Ben Fadden, a JV baseball player, " the varsity team is going to be good this year." Although suffering a major loss to Eastlake last year, this year could be promising for the players and coaches.
Onto volleyball, they went to CIF last year but ultimately lost in the double elimination. They have a high probability of going to CIF once again and with Coach Brown as their coach, they will likely be able to make volleyball history.
With the softball season around the corner, Lizette Bernardino says, " Although last year we didn't do as well as we wanted to, this year could be a game changer." Losing in quarter-finals just short of the victory, the team will do better this year with the championship on their minds.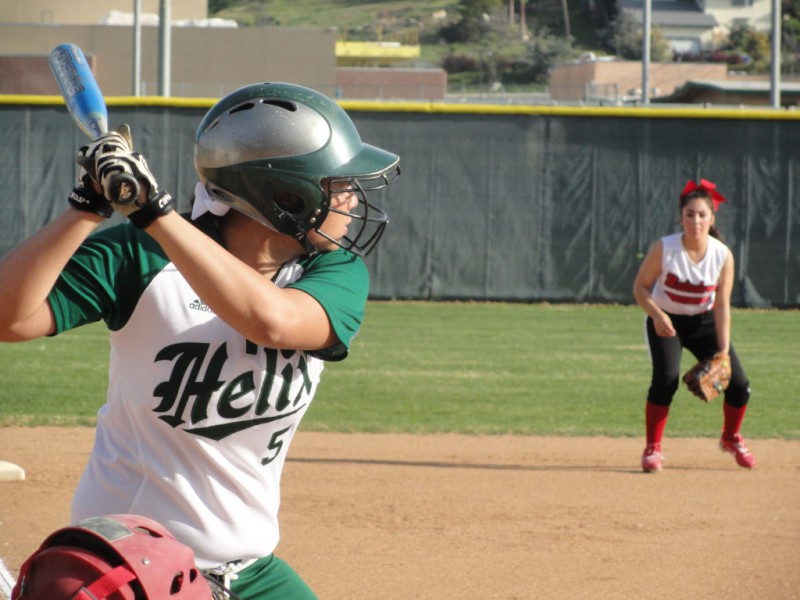 Track and field has always been a big sport here at Helix High; we have one of the fastest teams for the relay race and individual races. With some of the football team, basketball team, and track stars, they combine to form a great program and solid runners.
Track and field is one of the most encouraging team sports there is. The whole sideline is there cheering by your side and wanting you to do your best.
With Spring sports being the final season of the year, this is the last chance for these athletes to get a scholarship, or maybe a championship.