The Suspense in Syria
Chemical Attacks and the United States' Response
The United States, France, and the United Kingdom responded to suspected chemical attacks on citizens in Syria with missile strikes on three of Syria's weapons facilities.
The strike was on Apr. 13, coming 6 days after the chemical attacks in Syria.
The chemical attacks took place in Douma, Syria, and it is reported that more than 70 people have died and around 500 people had to be treated for injury.
The attack was held on Douma as a result of the control that the Syrian rebel forces had there. After the attack, the government was able to gain control of Douma once again.
President Donald Trump said that the United States is, "prepared to sustain this response until the Syrian regime stops its use of prohibited chemical agents," Vox reported.
There is not believed to be any casualties from the missile strikes.
Defense Secretary Jim Mattis has said that more missile attacks have not been planned, but that may change if Syria continues to uses gas on its own citizens.
The New York Times reported that the Russian ambassador warned of "consequences" for the strikes.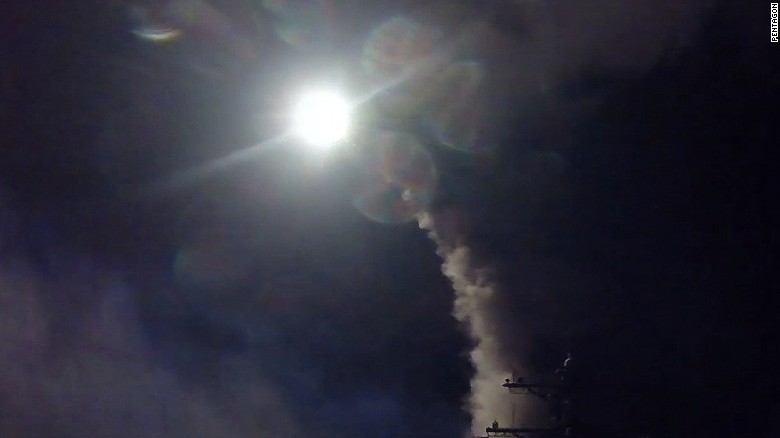 President Vladimir Putin of Russia has said that the strikes could, "have a destructive effect on the entire system of international relations."
Despite the actions taken, little has changed in Syria. Civil war has continued to tear the country apart, and it is unknown what will happen next.
For now, tensions around the world are continuing to rise.