Thor: Ragnarok Gets Marvel-ous Reviews
Marvel has done it again! Thor: Ragnarok has 93% on rotten tomatoes.
Unlike the first two Thor movies– Thor, and Thor the Dark World– this movie has not only the adventure and thrilling aspect but a comedic vibe to it, as well. It seems that the time spent on Earth has rubbed off on Thor, giving him a huge sense of humor.
Thor: The Dark World left off with a crushing cliffhanger, which showed viewers that Loki was, in fact, alive, and posing as Odin the king, and, Avengers: Age of Ultron, kept us wondering what happened to The Hulk. Without appearances from Thor or the Hulk in Captain America: Civil War, the mysteries just kept coming.
Luckily, all questions are answered in, Thor: Ragnarok.
In this film, we see the return of my favorite characters, including Chris Hemsworth as Thor, Tom Hiddleston as Loki, Cate Blanchett as Hela, Benedict Cumberbatch as Dr. Strange, and Tessa Thompson as Valkyrie – and who could forget Mark Ruffalo as the Hulk. Director Taika Waititi, not only directed this film but also played 3 different characters, including the rock alien, Korg.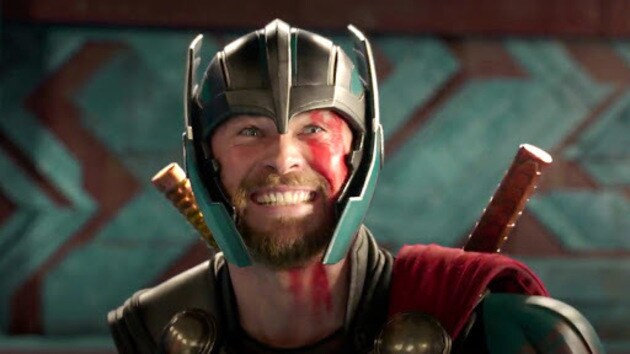 Thor sets the stage for the upcoming Avengers Infinity wars in this action-packed adventure through the world of Thor. Plot twists and unexpected characters are to be expected.
And the trailers have left most people confused as to what happened to Mjolnir (Thor's magic hammer) after Hela, the goddess of death destroys it, shattering the hammer into pieces. But sorry, no spoilers here! 
This hilarious, eventful movie is a must-see for any Marvel fan who, "Wants to see what true power really looks like," as Hela would put it.