What does an audience get when a two-weight class world MMA Champion and an undefeated, proclaimed greatest boxer of the modern era enter the ring? A fight worth the Pay-Per View price.
Although judges claimed Conor McGregor– an Irish MMA Champion with belts in not just one but two weight classes– to be the winner of the first three rounds, ultimately by the tenth round  Floyd Mayweather was declared the winner by a technical knockout. Mayweather can now add just another win to his undefeated record of now 50-0.
After months of speculation that Floyd Mayweather would come out of retirement at the age of 40, the official date was confirmed in early June for August 26, 2017 in Las Vegas, Nevada where Mayweather often performs his headlining fights.
According to Stephen Espinoza, head of Showtime Sports, the fight was an "unprecedented event" in both the idea that two of the most popular fighting sports were coming together, but also that the event almost didn't happen.
In an interview with a U.K.news website, The Telegraph, Espinoza stated the UFC was originally claiming they "didn't want Conor to participate". The UFC, which is where McGregor is contracted to, ultimately resolved the issue with Showtime.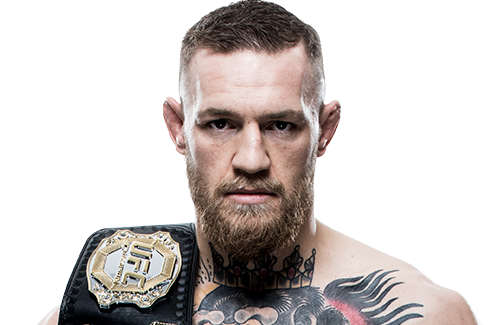 "They have reached some kind of accommodation to allow that [the fight] to happen," Espinoza explained.
Though viewed as the underdog in his professional boxing debut, within the first three minutes of the first out of 12 rounds, McGregor was able to land enough blows on Mayweather to score him enough points to win the first, and then also the next two rounds. But, it was those three rounds that potentially hurt his stamina.
By the later rounds approaching the tenth, Mayweather had become the aggressor, his blows directly causing McGregor to visibly appear injured by both his stumbling and the blood on his face.
According to Mayweather, allowing McGregor to progress in the early rounds was about his team's "game plan".
"Our game plan was to take our time, then take him out at the end, down the stretch," Mayweather revealed in a post-fight interview minutes after he was declared the winner.
The game plan was very strategic, as McGregor, who holds the record for the fastest KO in UFC  History at 13 seconds, often only has to maintains stamina for just five five minute rounds in the MMA rather than 12 three minute rounds such as boxing.
As strategic as it was, it ended in only a technical knock out, as McGregor was still on his feet and conscious when the Ref decided for his safety to end the fight. In a post-fight interview, McGregor claims he had the ability to keep fighting.
"They should have let me keep going," McGregor stated in the interview, urging to have let Mayweather, "put me down".
Whether or not McGregor was stable enough to continue is questionable, but what isn't questionable is Mayweather's undefeated record.
Mayweather's win marks the last of his professional boxing career marking his words, "This is my last fight tonight, ladies and gentlemen" Mayweather said before leaving the arena.
However, Mayweather did claim his 49th win was his last as well so fans of Floyd "Money" Mayweather have yet to stay tuned.